Food Branding and Package Design
Gimme S'more is a fictional eatery that brings gourmet s'mores to foodies from out of a food truck. 
The eatery is styled with graffiti and street influences to appeal to a more adult demographic than S'mores would usually attract. 
Branding, Package Design and Illustration: Me (Alex Watts)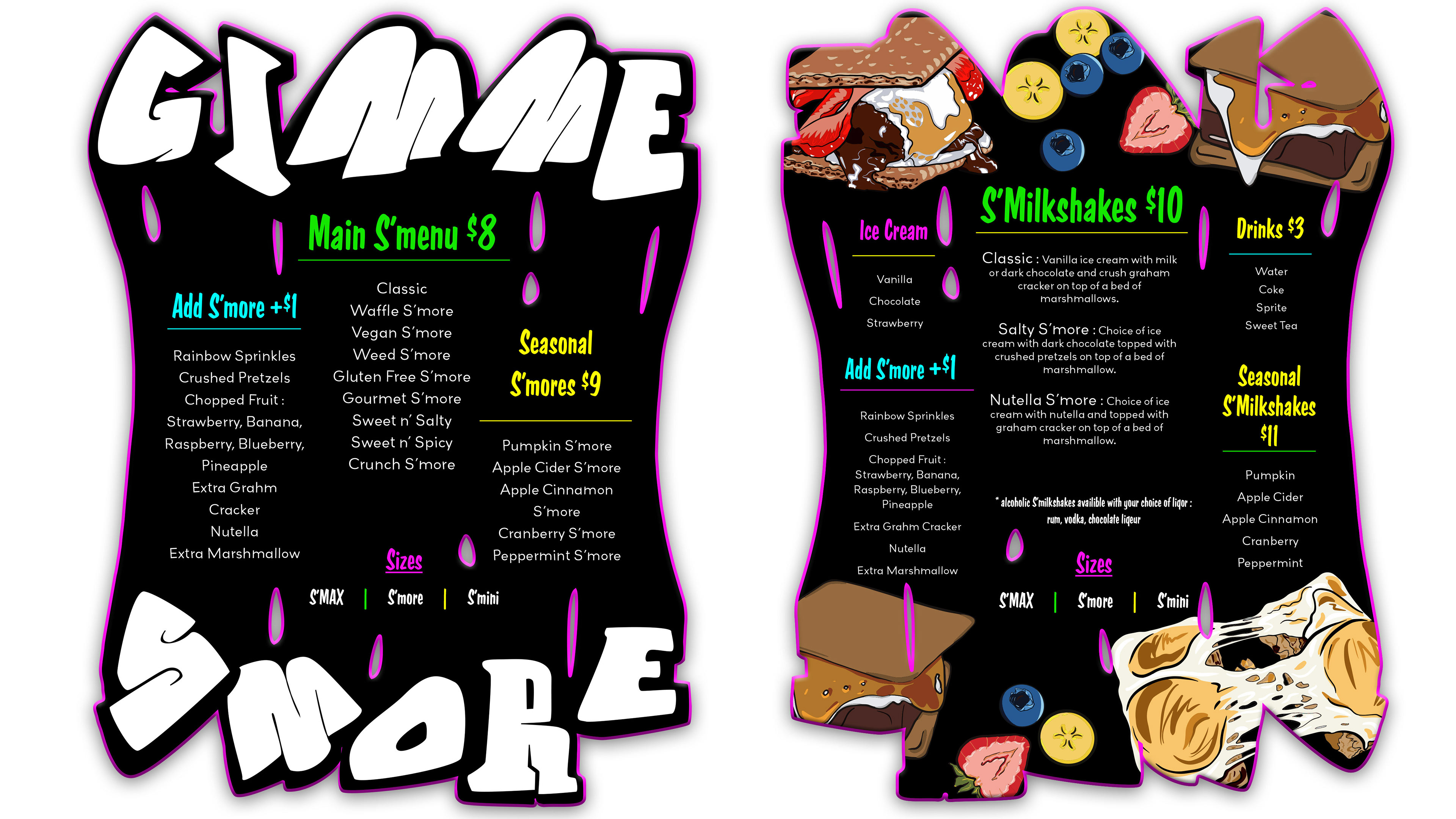 Since s'mores don't travel very well or reheat well, the to go box is a "build your own" box with "all of the fixin's you need to make s'mores at home".